In Honor of past members:
Nelle Jean Holthouse Smith 1929 – 2019
Nelle Jean (known to all as Jean), of Nokomis, Florida, and Harrisburg, PA, passed away peacefully on Monday, September 30, 2019, at Tidewell Hospice House in Venice. Born November 13, 1929, in Lawrenceburg, Tennessee, Jean attended St. Cecelia Academy in Nashville, Tennessee, and also St Mary of the Woods College in Indiana. She received her Bachelor of Science degree from St Louis Missouri University and her Master's degree in Education from Shippensburg University in Shippensburg PA.
Jean was an English teacher and Guidance Counselor for Central Dauphin School District for many years where she tremendously enjoyed teaching and counseling students. She was a past board member for the Keystone Counseling Association, Harrisburg League of Women Voters, Harrisburg Branch of the American Association of University Women, and Hemlock Girl Scout Council Service Unit.
Jean's daughter, Beverly Jean Smith, passed away suddenly while serving as AAUW Harrisburg's Branch President in 2006. The scholarship in her name was established the following year and continues to be supported by family and friends today.
Toni Lee Neikens 1939 – 2019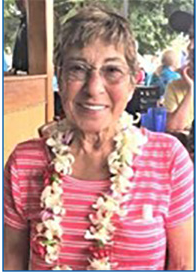 Toni Lee "Didi" Neikens, 79, of Harrisburg, passed away peacefully on Tuesday, March 19, 2019. Toni Lee was a school teacher; first, in Toms River, NJ, then briefly at Hershey High School and finally retiring after many years of teaching Spanish and World Cultures at Central Dauphin and Central Dauphin East High Schools. She was also a band front director and a cheerleading advisor.
In retirement, she was active in the Garden Club of Harrisburg and AAUW Harrisburg Branch where she served on the Executive Board for a number of years, and as Branch President in 2008-2009.
Lois Yost Fairchild 1923 – 2018
Lois Yost Fairchild of Camp Hill passed away peacefully in November 2018. She was a graduate of Penn State University, she completed an accelerated graduate program at the University of Maryland and worked at the former Polyclinic Hospital in Harrisburg during her career as a registered dietician. She was an active member of Harrisburg AAUW for many years and a founding member of bridge and cuisine special interest groups.
Lois was a gracious hostess and a very creative cook and was a longtime member in the AAUW Harrisburg Special Interest Group "Chefs at Home."
Diane Walsh Hain 1951 – 2018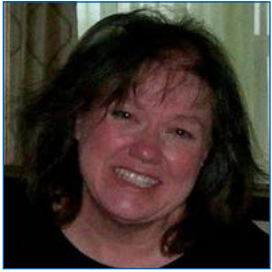 Diane Walsh Hain, of Hershey, passed away peacefully on Monday, August 13, 2018. She was born May 12, 1951, in Chester, PA, her family moved to Hershey in 1961. She graduated from Hershey High in 1969. Diane studied at Penn State (Mont Alto and Capital campuses), graduating with a degree in public policy. For most of her career, she was a researcher with the Insurance Committee of the PA House of Representatives, later becoming Executive Director of the House Agriculture and Rural Affairs
Committee until she retired in 2010. A respected public servant, Diane was devoted to crafting
legislation that was in the best interest of the people. Diane had broad interests in music and the arts, becoming a member of numerous organizations. Among them: the P.G. Wodehouse Society (Plum Crazies, Carlisle), World Culture Club of Central Pennsylvania, American Association of University Women (AAUW), and the Junior League. Inspired by her love of music, she had served as President of the Hershey Symphony.
Wilma J. Kennedy 1932 – 2018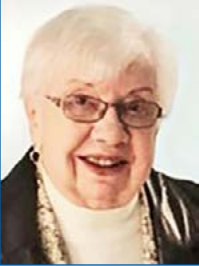 Wilma J. Kennedy, of New Cumberland, passed away peacefully on Sunday, July 1, 2018. She was born in LeRaysville, PA on January 11, 1932. Wilma retired as a teacher from Central Dauphin High School, Harrisburg, and also worked for many years as a legal secretary for McNees Wallace & Nurick Attorneys in Harrisburg.
She was a member of Baughman Memorial United Methodist Church in New Cumberland, PA Assoc. of School Retirees, Order of the Eastern Star, and the Harrisburg Study Club. For many years, Wilma was a strong presence in the American Assoc. of University Women (AAUW) – Harrisburg Branch, having served as both branch president and state secretary; she was also named a Grant Honoree twice and was voted Outstanding Branch Member. She also served on the Bethany Village Auxiliary board.