In Honor of past members:
Patricia A Shepherd  1947-2021
A Michigan native, Pat passed away quietly at her Mechanicsburg home on July 13, after a rapid decline in her health.
Pat earned both a Bachelor of Arts in Education and a Bachelor of Science in Nursing at Michigan State University. She worked professionally as a nurse, elementary school teacher and school nurse, and in nursing home accreditation. Pat moved to central PA to be closer to family.
She enjoyed travel and was a lifelong book lover, belonging to two book clubs in the Harrisburg area. She was an active member of AAUW Harrisburg where she served as treasurer and finance chair. A quiet, understated person, Pat had a sharp intelligence with a wicked sense of humor. She had a knack for helping out with what needed to be done without being asked or expecting thanks.
Joan L. Bower  1934 – 2021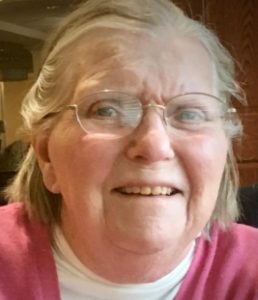 Joan was born in New Jersey, where she attended an all-girls high school. A graduate of Gettysburg College, her family moved to Harrisburg in 1970. In 2015 Joan and her husband moved to Masonic Village where she passed away on June 20, 2021.
Professionally, Joan worked first as a volunteer and then as an employee of The Volunteer Center, a position she cherished. She cultivated relationships with charitable organizations and worked to place prospective volunteers in positions that would advance their passions, career goals, or drive for community service.
Joan became active in AAUW Harrisburg while raising her three children. She shared AAUW's mission to advance women's education and equality. She was creative, quick-witted, and a loyal, thoughtful friend.
Nelle Jean Holthouse Smith 1929 – 2019
Nelle Jean (known to all as Jean), of Nokomis, Florida, and Harrisburg, PA, passed away peacefully on Monday, September 30, 2019, at Tidewell Hospice House in Venice. Born November 13, 1929, in Lawrenceburg, Tennessee, Jean attended St. Cecelia Academy in Nashville, Tennessee, and also St Mary of the Woods College in Indiana. She received her Bachelor of Science degree from St Louis Missouri University and her Master's degree in Education from Shippensburg University in Shippensburg PA.
Jean was an English teacher and Guidance Counselor for Central Dauphin School District for many years where she tremendously enjoyed teaching and counseling students. She was a past board member for the Keystone Counseling Association, Harrisburg League of Women Voters, Harrisburg Branch of the American Association of University Women, and Hemlock Girl Scout Council Service Unit.
Jean's daughter, Beverly Jean Smith, passed away suddenly while serving as AAUW Harrisburg's Branch President in 2006. The scholarship in her name was established the following year and continues to be supported by family and friends today.
Toni Lee Neikens 1939 – 2019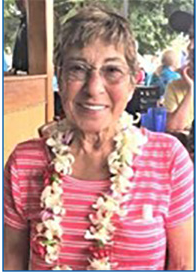 Toni Lee "Didi" Neikens, 79, of Harrisburg, passed away peacefully on Tuesday, March 19, 2019. Toni Lee was a school teacher; first, in Toms River, NJ, then briefly at Hershey High School and finally retiring after many years of teaching Spanish and World Cultures at Central Dauphin and Central Dauphin East High Schools. She was also a band front director and a cheerleading advisor.
In retirement, she was active in the Garden Club of Harrisburg and AAUW Harrisburg Branch where she served on the Executive Board for a number of years, and as Branch President in 2008-2009.