In Honor of past members:
At an AAUW Fireside Chat in February, 2017, Dr Baird spoke about her experiences teaching reflective writing to Dauphin County Prison inmates. The purpose was to help them address their issues, such as poverty, violence, abuse and addiction. Each session's writings were compiled in a booklet. One was An Inside Job: Shakespeare and the Man Behind Prison Walls. It comprised their reflections on their "outcast state," referring to Shakespeare's Sonnet 29. The book was sold, with proceeds going towards an arts program at the prison.
"I am not an agent of change. Only those who want to change can," was her belief. This was the life work she set for herself – reaching out to those needing the incentive to find in themselves the will to change." For her work with the homeless as well as prison inmates, she was selected as one of the 150 Living Legacies honored during Harrisburg's Sesquicentennial in 2010. The was a treasure, a minute mountain of impassioned strength in a world of challenge. She made a difference in many lives.
Patricia A Shepherd  1947-2021
A Michigan native, Pat passed away quietly at her Mechanicsburg home on July 13, after a rapid decline in her health.
Pat earned both a Bachelor of Arts in Education and a Bachelor of Science in Nursing at Michigan State University. She worked professionally as a nurse, elementary school teacher and school nurse, and in nursing home accreditation. Pat moved to central PA to be closer to family.
She enjoyed travel and was a lifelong book lover, belonging to two book clubs in the Harrisburg area. She was an active member of AAUW Harrisburg where she served as treasurer and finance chair. A quiet, understated person, Pat had a sharp intelligence with a wicked sense of humor. She had a knack for helping out with what needed to be done without being asked or expecting thanks.
Joan L. Bower  1934 – 2021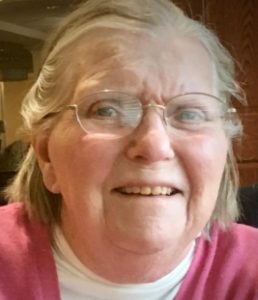 Joan was born in New Jersey, where she attended an all-girls high school. A graduate of Gettysburg College, her family moved to Harrisburg in 1970. In 2015 Joan and her husband moved to Masonic Village where she passed away on June 20, 2021.
Professionally, Joan worked first as a volunteer and then as an employee of The Volunteer Center, a position she cherished. She cultivated relationships with charitable organizations and worked to place prospective volunteers in positions that would advance their passions, career goals, or drive for community service.
Joan became active in AAUW Harrisburg while raising her three children. She shared AAUW's mission to advance women's education and equality. She was creative, quick-witted, and a loyal, thoughtful friend.