Welcome to AAUW's Harrisburg, Pennsylvania branch. AAUW is an organization of more than 100,000 members who value education and equal rights — and together provide a powerful voice for women and girls. Learn more.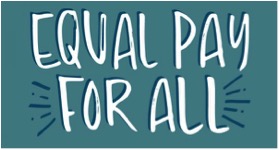 EQUAL PAY DAY RALLY: MONDAY, APRIL 8, 2019, 1PM to 2PM: 
PENNSYLVANIA STATE CAPITOL ROTUNDA
Pennsylvania has not updated the state Equal Pay Act since 1959! Meanwhile, Pennsylvania women earn 80% of what men earn in equivalent jobs, with Black women and women of color facing much wider pay gaps than white women. Without a policy fix, Pennsylvania women are not on track to achieve pay equity until 2068. That needs to change!
Join members and friends of the American Association of University Women-PA, Business and Professional Women-Pennsylvania, the Pennsylvania Commission for Women, Women's Law Project, Moms Rising and state legislators as we rally in Harrisburg for a long overdue update to our state equal pay law.
ACTION: Take action with AAUW: Our elected officials are making important decisions about education, economic security, health care, and civil rights every day.  Learn more at the AAUW Action Network.
AAUW Harrisburg announces three college scholarships available to women from Dauphin, Cumberland, and Perry County who are pursuing degrees in the 2019-2020 academic year. See our Scholarship Page for application materials.
NEXT HARRISBURG BRANCH EVENT
Monday, April 1, 2019: Why the Wage Gap Persists Between Men and Women with AAUW Harrisburg Branch member Dr. Susan Rimby. Fifty years after passage of the Equal Pay Act, the gap in the median yearly earnings of men and women persists as a highly visible marker of workplace inequality. Dr. Rimby will address the barriers to pay equity as well as current policy initiatives and the debates they have provoked. Equal Pay Day is April 2! 6:30pm – 8:30pm at the Morrison Gallery, Penn State Harrisburg Library. Co-sponsored with the School of Behavioral Sciences and Education.
November 2-14, 2019. AAUW Members and Friends will Travel to Spain & Morocco: Madrid, Córdoba, Granada's Royal Chapel, Royal Alcázar of Seville, Paella Demonstration, Flamenco Show, Jerez de la Frontera, Sherry Tasting, Tangier, Chefchaouen, Fes, Meknes, Rabat, Mausoleum of Mohammed V, Marrakech, El Bahia Palace, Koutoubia Mosque, Choice on Tour, Casablanca, Hassan II Mosque. Learn more about it.
NEWS: BRANCH AWARDS FOUR SCHOLARSHIPS The 2018 Scholarship Committee selected four young ladies who not only embody the ideals of AAUW, but also the spirit, educational and societal values of the women for whom the scholarships are named.  More…   Scholarship applications for 2019-20 are available on our Scholarship Page.
NEWS: AAUW Harrisburg's 2018 Community Woman of the Year Award recognizes two women working for election reform: Chris Baker of Hershey Indivisible and Jean Handley of Fair Districts Dauphin County. Working very closely with the League of Women Voters and other Fair Districts PA sponsors, they educated the public about gerrymandering, generated non-partisan support and informed our legislators of the need for a change to our state constitution to allow voters to choose their representatives, rather than allowing politicians to pick their voters. More...
NEWS: 2018 GATEWAY TO EQUITY AWARD: Bobbi (Roberta) Segin, an Intellectual Disabilities Program Specialist for Dauphin County, is being honored for extending her passion for community inclusion of special needs persons to the organizing and coaching of the Mechanicsburg Cheer Tyme Inspiration program.  More
ABOUT US
Formed in 1921, AAUW Harrisburg is a branch of the AAUW national organization. Our mission is advancing equity for women and girls through advocacy, education, philanthropy and research.
Many know of AAUW locally through our support of scholarship and community programs. Our scholarship program helps assists local college students as well as women returning students. We also support national AAUW scholarships and research toward educational equity for women and girls.
The branch program calendar and special interest and community service groups offer more than one hundred local activities over the membership year. Read More
CO-PRESIDENTS' MESSAGE
The American Association of University Women, founded in 1881, is the largest and oldest national organization advancing equity for women and girls.  Through advocacy, education, philanthropy, and research, we seek to break barriers and provide women and girls a fair chance to pursue their life goals. Read More